Food With a Great View in San Gabriel Valley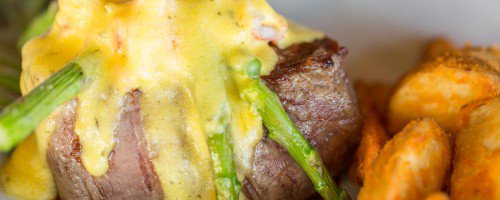 Whether you live near San Gabriel or are just passing through, you should take time to enjoy the gorgeous views that are a big part of what makes the area so special. Nestled east of Los Angeles and west of the Inland Empire, the San Gabriel Valley often makes an appearance in feature films. It is also well-known as the site of the annual Tournament of Roses Parade.
When you need to grab a bite to eat, why not find a restaurant with a view in the San Gabriel Valley? The Pomona Valley Mining Company is a favorite venue for weddings and other special events. There are banquet rooms with views that are absolutely breathtaking.
Happily, you do not have to wait to be invited to a wedding to enjoy the view and the amazing food offered by Pomona Valley Mining Company. This is one of the best restaurants with a view in the San Gabriel Valley, and it is open for lunch, dinner and our extremely popular and decadent Sunday brunch.
If you are lucky enough to live here, then you know some of the reasons that the area is so popular for tourists. The terrain encompasses desert, mountains and the nearby sea. People come from all over to enjoy the variety of outdoor activities that are available here including rock climbing, hiking, sailing and all manners of water sports. There are also a number of fabulous golf courses.
Of course, all of that activity will make you hungry. The good news is that you don't have to tear yourself away from the beauty of the area; you just need to choose a restaurant with a view of the San Gabriel Valley. The food at Pomona Valley Mining Company is just as special as the view.
Brunch Items
The Sunday brunch and this restaurant with a view in the San Gabriel Valley keeps locals coming back and is a highlight of any tourist's time in the area. The Sunday brunch menu features dozens of items including made to order omelets, prime rib, a variety of seafood items, fresh fruit, a Mexican food station, a pasta station, pancakes, waffles and several dessert selections.
Dinner Entrees
The extensive dinner menu includes something for everyone. Whether you like seafood, chicken or steaks, you will find many entrees to choose from. Below are just a few examples:
Miner's Filly
Thick and flavorful filet mignon with two accompanying toppings such as bearnaise sauce & crab topping, sautéed mushrooms, herb butter, and bacon wrapping.
Sautéed Halibut
Dredged in cajun spices or served with lemon butter.
All of the menu items are carefully prepared by our chefs. One visit to Pomona Valley Mining Company and you will have no doubt as to why we continue to be one of the most popular restaurants with a view in the San Gabriel Valley.