Our Restaurant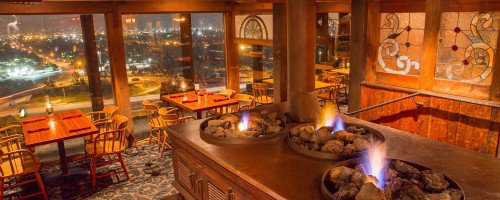 If you are looking for an exquisite place that will give you the true feeling of relaxation or give you an authentic holiday treat with the utmost value for your money, then look no farther; the restaurant with a view of San Gabriel Valley will give you all that and much more.
Upon entering the premises of this stupendously-designed haven, you will be met by altruistic staff ready to guide you and provide you with top notch services. And, needless to say it is the cool, breezy atmosphere that will usher you into the perfect mood to have the time of your life.
This pleasant restaurant with a view of San Gabriel Valley also boasts a wide array of menus to choose from. The company has gone the extra mile to hire the best chefs who always ensure that whatever they cook is nothing short of sumptuous, tasty and top quality! The options here range from simple dishes and drinks to complex meals that will give your taste-buds something to remember. And the allure does not stop at that; your choice of food can be customized based on your preferences. So do not feel limited in trying personalized combinations, your satisfaction is a priority!
The greatest attractions to this restaurant at Pomona Valley Mining Company that give it a revered status are:

• The glamorous view of the great San Gabriel Valley
• Snake-eye salon which offers a great place for drinking and having a good view of the rich surroundings
• The authentic artifacts together with current decorations that illuminate the interior walls of the restaurant
• The dinner and dancing tradition which mostly occurs on Fridays and Saturdays