The Best Saloon in Pomona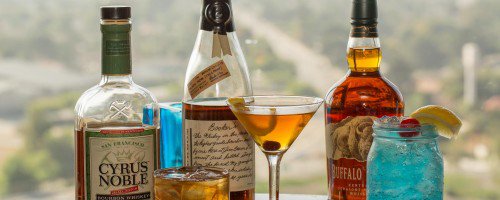 You don't hear many people these days saying "I think I'll stop by the saloon after work." That might be because they don't know that there is a saloon worth visiting right here in Pomona. Pomona Valley Mining Company is not just a saloon, but the Pomona Valley Mining Co. Saloon restaurant gives you that "saloon experience", minus the shootouts and ladies of ill-repute you may have found in a saloon of old.
We call it the Snake Eye Saloon, and as soon as you step inside, you will get the feeling of being in an old mining town. You will be surrounded by authentic mining relics, gorgeous stained-glass windows and the same type of woodwork that you'd have seen in any Old West Saloon. Our wine list, however, is substantially better than anything those old miners would have enjoyed.
While the saloon experience at Pomona Valley Mining Co. is a lot fun, as we mentioned earlier, we are not just a saloon. After you enjoy your drinks or a glass of wine at the bar, you can be seated in our restaurant where you will find an extensive menu of meticulously prepared dishes.
Visit us on a Sunday to enjoy our Sunday Champagne Brunch. While we are proud of the fact that we can recreate a portion of the saloon experience for our guests, this brunch feels more like "Lifestyles of the Rich and Famous" than "Gunsmoke". The buffet includes a dizzying array of choices including a seafood station, fresh fruit, made to order pancakes and waffles, an omelet station and much more. Be sure to take advantage of the $5 off coupon available on our Web site.
In addition to our saloon and restaurant, we also boast one of the most beautiful banquet facilities in the area. Whether you want a casual meeting or a formal wedding reception, we have the perfect space for your event. As is the case in our restaurant, the food on our banquet menu is prepared by talented chefs who pay attention to every detail. Rivaling the quality of the food are the amazing views offered from our banquet rooms. Your guests will have a fabulous view of the valley during the day and of the twinkling city lights at night.
We offer special banquets on select dates, so be sure to check out the details on our Web site. We can accommodate parties of almost any size and will work with each guest to make sure that their event exceeds their expectations.
So, yes, we are more than a saloon. Still, we must admit that we are mighty proud of the Snake Eye Saloon, and we look forward to the chance to serve you a stiff drink (or delicate glass of wine) after a hard day in the mines (or the office).