Thanksgiving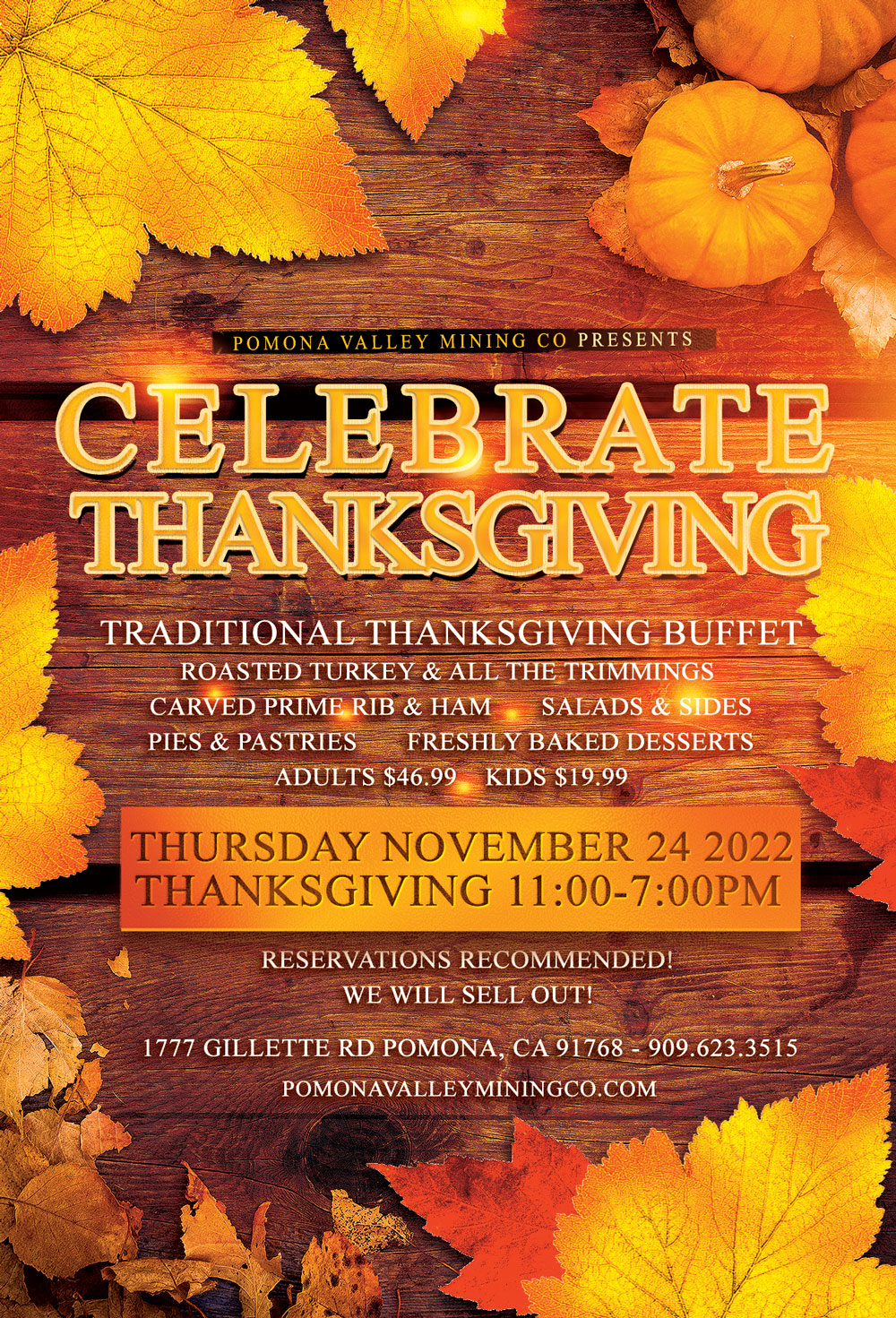 Thanksgiving 2022
Thursday, November 24, 2022
11:00am to 7:00pm
The Buffet Experience is Back!
Enjoy Thanksgiving tradition with your family at Pomona Valley Mining Company. With our special Thanksgiving buffet and the spectacular San Gabriel Valley scenery unfolding into the distance, this is a unique way to celebrate being together with your family and loved ones.
Click "Reserve Now" for Reservations

---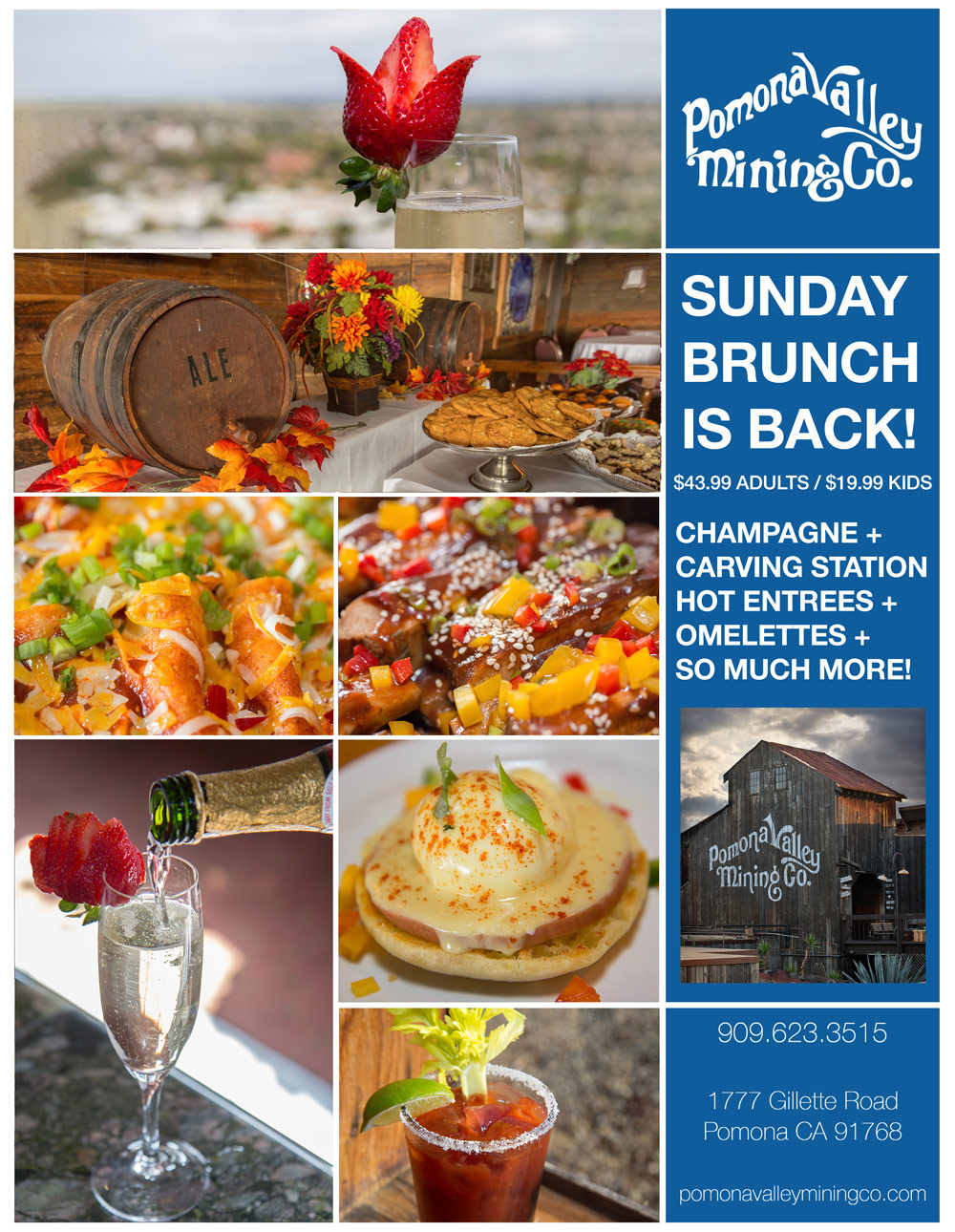 Featuring a wide variety of favorite dishes and a beautiful morning view of the Inland Empire, Sunday Brunch at Pomona Valley Mining Company is a great way to enjoy the weekend with your family.
With a made-to-order omelette station, a hot carving station, freshly prepared carne asada, bacon, scrambled eggs, and a seasonal variety of over a dozen freshly prepared hot foods – Sunday morning is something to look forward to!
Adults – $43.99 // Children Under 10 – $19.99
10:00am – 3:00pm // Last Seating 2:00pm
A sampling of our Miner's Style Buffet Brunch:
Carved Prime Rib & Ham
Omelette Station
Mexican Station
Pasta Station
Iced Shrimp
Scrambled Eggs, Bacon & Waffles
Sausage & Chef's Potatoes
Fresh Fish, Chicken & BBQ Ribs
Cheese Enchiladas
Cookies, Cakes & Pastries
Ice Cream
Bottomless Champagne Service + Mimosas
& More!
Click "Reserve Now" for Reservations