2010 Event Highlights at Pomona Valley Mining Co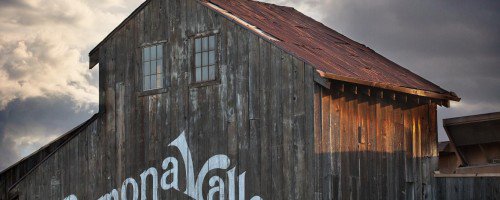 It was an interesting year here at Pomona Valley Mining Company. From a Halloween wedding to a Winter Wonderland-themed reception, our staff went above and beyond to meet the needs of each and every guest. Below are a few highlights from our theme events during 2010.
Halloween Wedding
For some, the thought of getting married on Halloween might not be very appealing. For one couple, however, there was no better day of the year to say I do. As guests entered, they saw a color scheme of purple and black accented with spider webs draped over just about every available surface. Guests were invited to be seated at the tables which were decorated with spiders and other Halloween-themed décor.
Dinner included filet mignon, chicken and heavy hors d'oeuvres. Each of the 80 guests were invited to visit the Halloween-themed candy station – complete with foil covered eyeballs – where they could fill bags with candy as favors.
Romance means something different to every guest, and for this couple, a spooky Halloween-themed wedding fit them perfectly!
Casino Night
Casino Night is always a great time for guests. One local business decided to forgo the typical holiday company party in favor of a casino night for all of their employees. The nearly 200 guests walked in to the banquet hall to see the entire room transformed into a beautiful casino. Craps, poker, and blackjack tables were placed throughout the room and guests were invited to mingle, stop at the hosted bar and visit the buffet featuring salmon, prime rib and many other yummy selections.
As the night drew to a close, guests traded in their winnings (chips) for raffle tickets. Lucky winners walked away with flat screen televisions, Blu-ray players and other great prizes.
Mexican Fiesta
Another local business decided to treat its employees to a Mexican Fiesta. We were happy to accommodate their requests, including placing ice sculptures throughout the room. More than 300 guests enjoyed dinner which was our Mexican Buffet including taco salad, enchiladas, carne asada, Mexican rice and Mexican desserts.
Entertainment included not one but two wandering Mariachi bands and the grand prize of the night was a vacation at a high end Mexican resort.
Wedding Reception
At Pomona Valley Mining Company, the staff usually does much of the decorating. At this reception, however, the bride had a very definite vision, and she took an active role in making it come to life. As the 350 guests walked in, they saw a gorgeous color combination of orange and chocolate brown. A decorator brought in overstuffed chairs to place around the dance floor to create a very intimate feel.
Pomona Valley Mining Company welcomes brides who want to have decorators bring in furniture and other items in order to make their dream for their big day come true. We have worked with many local decorators and our staff takes pride in working diligently with brides, wedding planners, and decorators to make sure the bride and groom get exactly what they want.
Winter Wonderland Reception
This reception welcomed over 450 guests. As the guests entered the ballroom, they saw a gleaming white sled and white reindeer. Adding to the elegance of the look were dozens of white snowflakes hanging from the ceiling and accent colors of baby blue.
Guests enjoyed the gorgeous décor while feasting on chicken and filet mignon. They also enjoyed an open bar and then danced the night away in the specially created winter wonderland.
Pomona Valley Mining Company will work just as hard for you as we did for the guests in the above examples. Whether a holiday party, a wedding or some other event, we can bring your vision to life. Give us a call today to see how we can help you with your next event.