Bridal Resources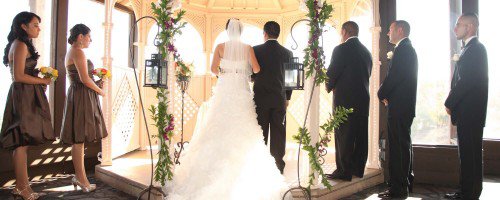 When choosing a venue for your wedding ceremony or reception, you have a LOT of options. But rather than just choosing a location, why not choose a venue that offers an array of resources to help make your wedding planning easier and your big day extra special?
Pomona Valley Mining Company boasts rooms with amazing views, a helpful staff and menus to suit a variety of budgets. But that's not all. Look at all of the perks you'll find when choosing Pomona Valley Mining Company.
• Have you ever been to a wedding where you had to walk three blocks from where you parked the car? Not here. Valet parking is available for all of your guests.
• You won't have to book two separate venues. Pomona Valley offers beautiful and romantic spots for both your ceremony and your reception.
• We keep our blog updated with fresh tips for brides who need advice about all the details involved in planning a wedding.
• The views. The views. The views.
• We offer on-site catering, so you will not have to worry about coordinating between the venue and the caterer.
• Our reception menu packages start at just $28.95 per person. We also offer special discounts for wedding on certain dates.
• We care so much about making sure that brides have all the information that they need that we host an annual bridal show where you'll be able to see the venue, sample items from our menu and meet various vendors.
The staff at Pomona Valley Mining Company goes out of our way to provide resources for brides. We love brides, and we're sure that you'll love us back!
Call today to speak to a staff member about having your wedding ceremony and/or reception at Pomona Valley Mining Company.