Frequent Wedding Complaints and Solutions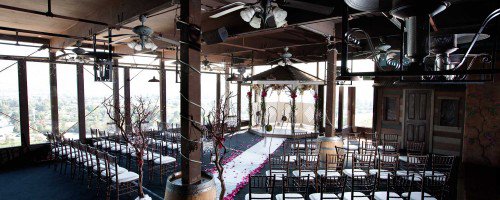 Some frequent complaints from guests at weddings include:

• Long waits at the reception site prior to the bride and groom arrival
• The food is unmemorable
• The reception facility is uncomfortable
• The entertainment is lacking
One way to avoid unsatisfied guests is by hosting your wedding and reception at the same facility. It means that your guests will not have to wait long for the bridal party arrival. At Pomona Valley Mining Co, the fantastic views of San Gabriel Valley in the comfortable banquet rooms will keep guests mesmerized and entertained throughout the evening. No one can ever get enough of such breath taking panorama.
Taste the food you'll be having at the reception. Many facilities have bridal events where you can sample food, drinks and tour the facilities in advance. Combine a unique environment with great food and your guests are guaranteed a memorable occasion.
Book a facility that has a staff dedicated to making the arrangements just the way you want them. For example, at Pomona Valley Mining Company, the staff ensure that all the arrangements and services are offered with professionalism and needle-point precision. A good facility will never allow your reception to feel "uncomfortable" in any way.
Make sure that the facility works with or can recommend the best DJs, wedding bands, florists, bakeries, and ballroom decorators in the area. This collaborative nucleus of experts is one way to ensure you have an unforgettable time.
So regardless of where you live, use these tips to prevent guests from complaining at your wedding. Give them an enthusiastic entertainment, a well-decorated facility and great food! If you happen to live in California and have never been part of the magic of a wedding venue with a view in San Gabriel Valley, it's about time you started planning!