Graduation Party Ideas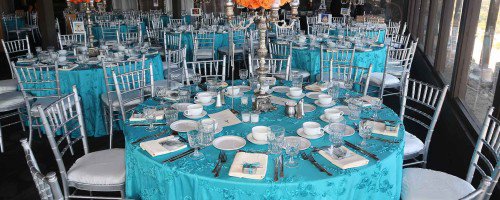 Location
Pomona Valley Mining Company's central location makes it easy to find and easy to reach from various points. This makes us a good choice for grads from many different schools.
Parking
One thing to consider when choosing graduation party locations is the parking. Do you really want guests to have to hunt for and then pay for parking? At Pomona Valley Mining Company we have lots of free parking, and guests will not have to hike a half a mile to get to the front door.
Menu
Perhaps the best reason to choose Pomona Valley Mining Co for your graduation party is the menu. We offer an extensive menu of professionally prepared fare. While we do have set banquet menus, we are also very flexible. This means that you can customize the menu to suit your taste and budget.
Cost
Speaking of your budget – many are shocked to learn just how affordable it is to hold a graduation party at Pomona Valley Mining Company. With options starting at about $15 per person, a graduation party held in one of our five beautiful banquet rooms does not have to cost a small fortune.
Views
The banquet rooms at our facility offer absolutely stunning views of the San Gabriel Valley. Your guests will be able to enjoy the view as they eat, dance and visit. Also, our rooms are a bit less formal and stuffy that what you might find at other banquet facilities, making them a perfect choice for a graduation party.
Graduation Party Ideas
Video
Assemble a video of the graduate from childhood through today. Have the video playing in the background throughout the event. Guests will get a kick out of seeing the graduate through the years.
Decorations
While you want some sort of décor for the graduation party, you don't need to spend a lot of time on it. If you choose your graduation party location wisely then you won't have to spend any time fussing over décor.
The staff at Pomona Valley Mining Company will be able to help you with all such details if you choose to hold your event at this fabulous location.
Guest List
Who and how many to invite may be somewhat dependent on your budget. When you are planning the menu yourself, it can be difficult to accurately predict the budget. If you choose a location like Pomona Valley Mining Company, however, there will be no surprises.
You will know exactly how many people you can invite without blowing the budget.
When searching for graduation party locations in the Inland Empire, it is tough to beat the service, views and food offered by Pomona Valley Mining Company. Give our helpful staff a call today and learn how we can help you make your event a success.