Host Your Corporate Event at Pomona Valley Mining Co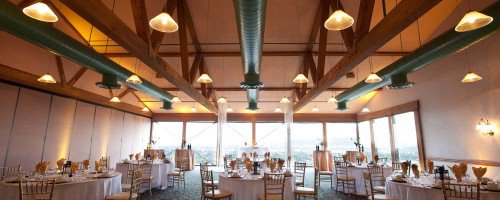 When you need the perfect place to host your next business meeting or other corporate event, Pomona Valley Mining Company is THE perfect choice. Most planners of business meetings and other corporate events have similar needs and wants. We work hard to meet and exceed your expectations on every front.
Wouldn't it be great to find a location for your next corporate event where the staff took the time to think ahead of the things that might make your meeting flow more smoothly? At Pomona Valley Mining Company, we offer free Wi-Fi and rooms that are conducive to conducting business. We have an A/V person that will be available during your meeting should you have any questions or need assistance.
Ease of Planning
We know that planning corporate events can be stressful, but we want to change that. Once you decide to host your corporate event here, our helpful staff will take the reins when it comes to the meeting space and the menu so that you can focus on your presentation or training materials. You won't have to wonder about every little detail. Instead, you will have peace of mind knowing that when you walk through the doors, everything will be ready for you to get started.
Variety of Packages
With meeting packages that start at just $12.50 per person, Pomona Valley Mining Company has a package for your next corporate event that will be suitable for just about any budget. Whether you have a large group or a group as small as 15, we have a package that will work for you.
Unlike some other venues that do not allow you to stray from their set menu, we allow you to customize a menu by choosing add-ons such as breakfast sandwiches, assorted yogurts or bottled water. If you don't see what you want on the menu, just ask! We can certainly work with you to create a menu that is compatible for your corporate event.
Something Unique
We have hosted enough corporate events to know that energy and attention can start to wane once the afternoon hits. Before starting your afternoon sessions, let everyone have a chance to re-energize with an afternoon break. Afternoon breaks, including drinks, baked goodies and upbeat music, are part of our meeting packages and will help start get the afternoon session started off right.
Of course, you want the people attending your meeting or corporate event to be comfortable. The décor at Pomona Valley Mining Company is unique. Set on a quiet lot with gorgeous views, your attendees will certainly be glad to be away from the hustle and bustle and allowed to spend a day on our beautiful property.
As mentioned above, we can accommodate groups of most any size. Our ball rooms are perfect for larger meetings and will give you plenty of room to stretch out.
Call Pomona Valley Mining Company for your next business meeting or corporate event. Once you experience our superior service, you'll wonder why you ever went anywhere else.