Valentine's Day Ideas for Pomona Valley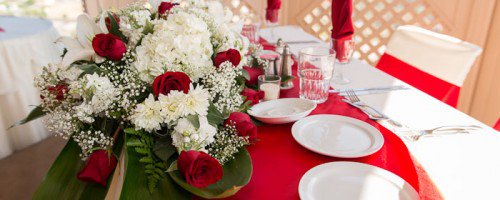 Valentine's Day is just around the corner, so if you want to plan a special day for your sweetheart, you better get busy! Below is a list of five fun ideas for celebrating Valentine's Day in Pomona. Some of the ideas below are pretty traditional, while a couple may seem unusual. Just remember that sometimes, when you really want to impress your honey, you need to think outside the box.
1) Grey Whale Watching
Spend an afternoon on the water trying to spot grey whales. Valentine's Day weekends just so happens to fall during prime whale spotting season, so this makes a wonderful date for the weekend before Valentine's Day. Cost is $30 per person and one of the most popular whale watches departs from Newport Beach.
2) Valentine's Scavenger Hunt
Head on over to Venice Beach to take part in the Valentine's Day Scavenger Hunt. 2013 is the 6th year for this event, so maybe it will become your new tradition. The scavenger hunt takes place on bikes, and the cost to enter is $25 per person. There are prizes awarded to the top 3 teams.
3) Volunteer
While you are busy planning your romantic weekend with that special someone, others will be spending the day alone in a nursing home. Why not take a bit of time to bring some cheer to the residents of some local nursing care centers. You could bring a bunch of roses and hand them out to residents. (If you want to bring food items, be sure to check with the nursing staff as some residents are on a restricted diet.) There are many nursing homes in Pomona including the Chino Valley Health Care Center, Claremont Care Center, Landmark Medical Center and Pomona Vista Care Center. To those with a giving spirit, nothing could be more romantic than finding a way to bring a smile to the face of someone who is all alone this Valentine's Day.
4) Spa Day
The spa is always a romantic choice for Valentine's Day. There are plenty of spas to choose from, so shop around until you find one that offers the services that you want. You might choose a couples massage. You could also spend a half day together while both getting manicures, pedicures and facials. If the idea of a couple's day at the spa doesn't appeal to you, then send your wife or girlfriend for a day of pampering while you make the final plans for a fabulous Valentine's Day dinner.
5) A Romantic Dinner
While there is no shortage of romantic spots for dinner in Pomona, some stand above the rest. Great food and fabulous service are important, but to take the romance to the next level, you need to choose a spot that also boasts an amazing view. The Pomona Valley Mining Company offers diners one of the best views in the city. Imagine sitting down to a scrumptious dinner of Miner's Angus Top Sirloin, Blackened Halibut or one of our other signature dishes while looking out over the twinkling lights of the city. Pomona Valley Mining Company has a full menu including tempting entrees and mouthwatering desserts.