Easter 2022
Featuring a wide variety of favorite dishes and a beautiful morning view of the Inland Empire, Sunday Brunch at Pomona Valley Mining Company is a great way to enjoy the weekend with your family.
With a made-to-order omelette station, a hot carving station, freshly prepared carne asada, bacon, scrambled eggs, and a seasonal variety of over a dozen freshly prepared hot foods – Sunday morning is something to look forward to!
Adults – $42 // Children Under 10 – $27
10:00am – 3:00pm // Last Seating 2:00pm
A sampling of our Miner's Style Buffet Brunch:
Carved Prime Rib & Ham
Omelette Station
Mexican Station
Pasta Station
Iced Shrimp
Scrambled Eggs, Bacon & Waffles
Sausage & Chef's Potatoes
Fresh Fish, Chicken & BBQ Ribs
Cheese Enchiladas
Cookies, Cakes & Pastries
Ice Cream
Bottomless Champagne Service + Mimosas
& More!
Click "Reserve Now" for Reservations
---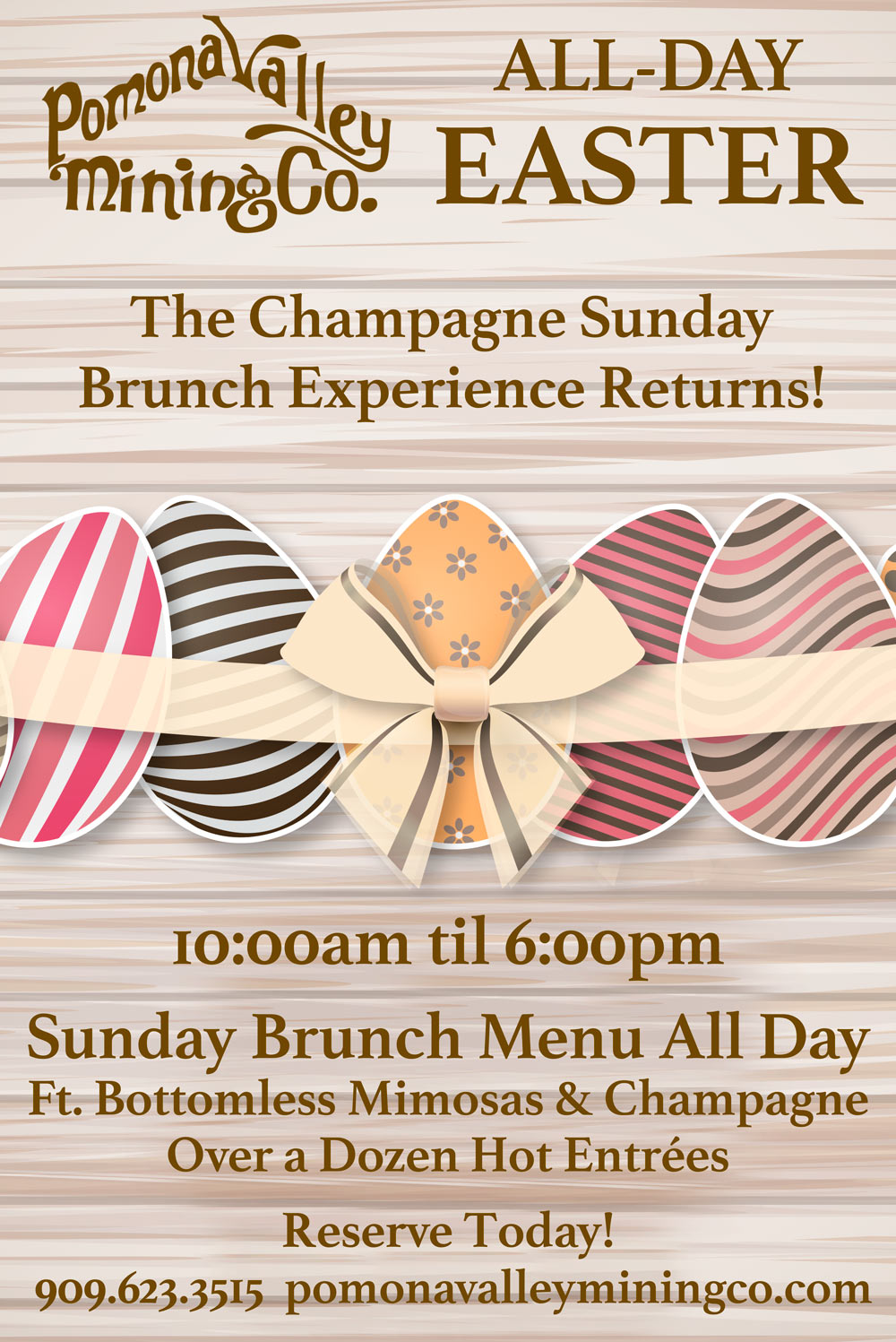 Easter Brunch Sunday, April 17, 2022
Featuring our traditional Sunday Brunch plus a few extra surprises, spend your Easter with your family at Pomona Valley Mining Company.
$42 Adults // Children 2-10 $27
(909) 623-3515 For Reservations // Last Seating at 5:30pm
Click "Reserve Now" for Reservations
---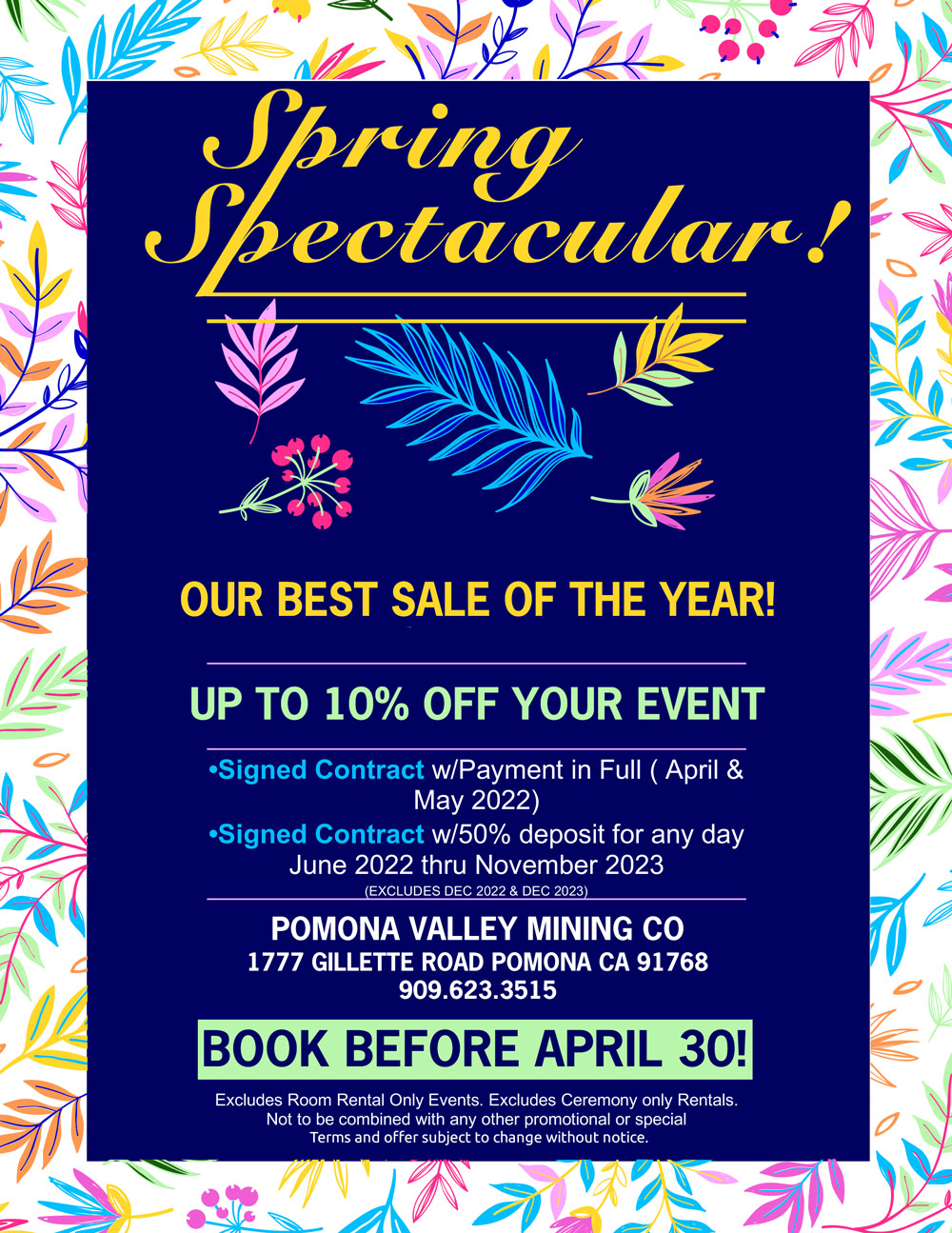 Spring Spectacular!
Book Now in April for the Future & Lock In a Great Discount!