Reviews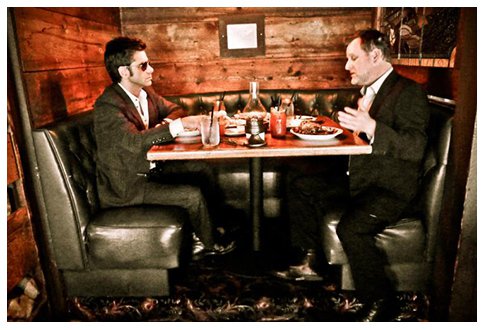 See What Our Customers Have to Say. Submit Your Review on the Contact Page.
---
Tiffani Webb on August 2, 2021
Re: Outstanding
Our ceremony the (Veranda room) and reception spaces (Eureka and Angel's Camp) were perfectly arranged by Loretta Suarez, she's super awesome and helps get you excited for the wedding by making your visions come to life! Loretta and the team were very responsive, kind, and welcoming. Whenever I had a question, Loretta would answer my calls/emails with patience and kindness as a million things were running through my head. She was helpful with all of the little details and had great connections with vendors which made all the details seem less overwhelming and stressful. Even when it came down to the vendors, Loretta recommended awesome vendors that definitely delivered. A few vendors that I am happy I got connected with were Some Crust Bakery and Tutta Bella Florist. She assured us that she would take care of everything and she definitely did that and more. The set-up, ceremony, reception, bar/hor d'oeuvres, dinner buffet, cake cutting, toast, and dancing were wonderful. I was so pleased with how smooth everything went the night of as there was a lot of flexibility and the team was quick to adapt to any changes. I was honestly carefree the day of as I knew I was in great hands! The night before, we were able to set up and everyone was so quick to answer questions and offer a helping hand. Employees were super sweet. The event went on and it was an unforgettable night. I am super happy with the venue, the scenery (lots of picturesque moments), and how everything came together to create such a beautiful day/night. Super caring, attentive, and kind. I must say, I really did love the rustic decor in there! My mom got married here in 2010 and I am happy to say that I got married here! Thank you so much for everything Loretta & team!
---
Antoinette Perez on September 11, 2014
Re: Antoinette & Krystian
Everything was perfect,the service,the food,the view. I would definitely come back and host another event for sure. Marisa M & Diana were particularly helpful.
---
Jackie Lalanne on September 7, 2014
Re: The Douglas Wedding
You guys were great and while knowledge on any question I had and satisfied all my needs and My dream wedding come true thank you!
---
Henrietta Macias on September 4, 2014
Re: Jennifer Petteruto Bridal Shower
Everything was done very professional and when I needed anything or find out about something it was quickly done. I got nothing but great reviews from our guests. I would definitely use your services again.
Thank you again, Henrietta Macias
---
Katie Rizkowsky on August 31, 2014
Re: Katie & Victor's Wedding
Everything was just wonderful at our event! And Marissa was a delight!

---
Tonia Dunn on August 4, 2014
Re: 90th Birthday Party
Hi Mayra,
Just wanted to followup with an email to you thanking you and the catering staff for such a wonderful party for my mother's 90th birthday. From the moment we got there to the end at 4:00 pm we were very happy with the professionalism of the staff. You were very efficient in letting us know what to expect from the moment we met with you to the final payment. Ernesto made contact with me the moment we got there Saturday. The bar was set up as requested and the appetizer spring rolls were excellent. We thoroughly enjoyed the chicken silverado and prime rib and pasta dishes. It could not have been better!
Best of all my mother, Roxie, really had a nice day!
---
La Quetta Simmons on July 22, 2014
Re: Pomona High School Reunion 1984
The event was perfect. My involvement in the community extends beyond my high school reunion committee and because of the service and consideration we receive with this event your establishment will be one of the first venues i will consider for future events.
The general manger may have saved our entire reunion weekend by agreeing to work with us in a fair and equitable manner.
---
Charlotte Nordstrom on July 18, 2014
Re: Nordstrom Wedding
It was really a very fun wedding and my guests say the food was great! Marisa M. was a great coordinator.
---
Priscilla Reyes on July 15, 2014
Re: Joseph & Priscilla Reyes
The event ran real smooth. Shawna was particularly helpful, as well as the catering manager who was awesome and the serving crew. Great food and awesome service.
---
Theresa Vazquez on July 5, 2014
Re: Wanda Thomas Retirement Party
The gentleman who was assigned to us was fantastic and kept communication lines open, helped us problem solve and had a great attitude!
---
Rebecca Juarez on July 4, 2014
Re: Jorge & Rebecca Wedding
Everything was beyond perfect, Mayra Lizarraga was extremely helpful and would always answer all my emails in a timely manner.
---
Carmen Martinez on June 25, 2014
Re: June Quinceañera
I cant find anything for you to improve, everything was great

! All of your staff were very helpful and friendly.
---
Claudia Quezada on June 23, 2014
Re: Awards Banquet
The service was excellent, Hector and his staff were very attentive to all our needs as he always is whenever we are there. Thank you for another enjoyable evening!


---
Kristin M. on yelp.com
Re: Wedding Reception
I chose to have my wedding reception at the Pomona Valley Mining Company. I couldn't be happier with my choice, and my guests loved the atmosphere! Shawna was extremely helpful and professional. She went above and beyond to make sure everything was taken care of the day of my wedding. All I had to do was show up!


The food was excellent! I chose a buffet with three different meat options – there was plenty of food, and it was absolutely delicious. The servers were professional and on top of things. They took care of all of the details so that I didn't have to!!

Thank you for making my wedding day even more perfect!!!
---
OpenTable Diner on November 17, 2012
Re: Ambiance Gem
Our first visit to this restaurant. My girlfriend and I were there to celebrate a special day. We were pleasantly surprised by the ambiance and food. Our table was ready and service was very good. We recommend this location for special occasions and groups. Despite it raining outside, we felt very comfortable inside.

---
OpenTable Diner on November 11, 2012
Re: Dining Experience
Don't be fooled by exterior of this restaurant.Take one step inside and you'll be amazed at how the historical relics can create a western, yet romantic atmosphere.My mother and I were seated by the window and immediately fell in love with the city lights!
Our night was off to a great start and would be completed with great food! Let me just say the food was great! It's official; I've become addicted to their cheese bread.I am a hardcore cheese fan and just having a basket of their cheese bread quenched my daily dose of cheesiness! For my dinner entrée, I selected the baby back ribs with extra BBQ sauce! YUM! I was literally licking my fingers and savoring every bite. We ended our night by indulging on their infamous bourbon bread pudding! 😀
---
Antie on yelp.com
Re: Dining Experience
The service was impeccable! I loved the salad bar- real bacon bits folks and the cheesy bread they serve- OMG! I also had the vegetable beef soup from the salad bar that was to die for!
…We waited in the bar where they directed us- watched the big screen TVs of the football game and ordered a drink- the best drink I've had in a while (poured with a heavy hand- which gets no complaints from me!). The food was wonderful- the steak was beyond words, the view was spectacular and the company was pretty darn good too.

---
Angie S. on yelp.com
Re: Dining Experience
Pomona Mining Company has great meals for adults and children. The steaks are juicy and made to order. Kristen was an absolute professional. Her service was impeccable. I highly recommend Pomona Mining Company!!!
---
John on yelp.com
Re: Dining Experience
We got there around 7 and were told to wait in the bar. After the girlfriend ordered a $5 dirty Shirley that was quite good and strong, and chatting with the very friendly bartender for about 10 minutes we were led to our seat.


We had a nice large window booth, with a nice view of the hillside, the freeway and the lit up city of Pomona. Most of the seating is quite dark and does make a nice romantic dinner.

Our waiter was excellent, very knowledgeable about the menu and extremely helpful. We finished our meal with a giant slice of cheesecake which one of the best slices of cheesecake either one of us have ever had.

We both highly enjoyed our time here, the service and food quality were great and we will most definitely be back.
---