Conferences in Pomona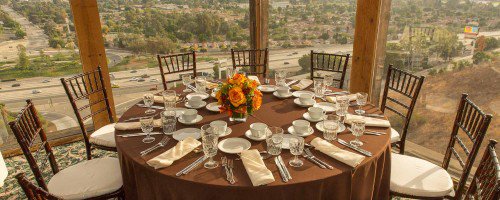 Pomona is one of the fastest growing communities around Los Angeles. The natural beauty of suburban Southern California and proximity of Pomona to Los Angeles make it an increasingly popular city for conferences.
Pomona has a number of choices for conference venues. However, few of them offer the features and uniqueness of Pomona Valley Mining Company. Some of these unique features include:

• Unique decor reminiscent of the old West that is visually appealing to visitors
• An enjoyable relaxed atmosphere that makes guests feel like they are at home
• Conference rooms featuring natural lighting
• On-site catering with a delicious and versatile banquet menu
• Large reception halls that can accommodate larger groups
• A seasonal holiday menu that offers unique holiday-themed choices
Ultimately, your choice of a conference venue should be one that offers several benefits and be versatile enough to adjust to your unique requirements. With its features and service, Pomona Valley Mining Company is a great destination for your guests and a top choice for your next conference.